Maileg creations seem to have come out of a fairy tale, from an imaginary world inhabited by small animals. In this fantasy, everything is possible… rabbits that are princesses, mice drivers, animals that cook, fairies who seek teeth, etc. Our children, too, can be whoever they want to be in this world! Nothing is better for the imagination than the world of make-believe.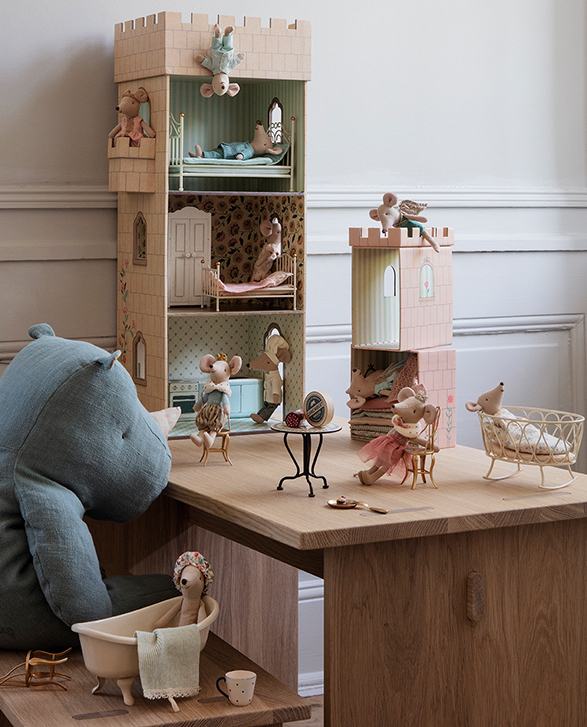 Maileg collection is worth losing your head over. From the delicious feast of characters, the best vintage inspired miniature furniture and accessories, the quality of the materials, the fanciful linens, the soft and romantic colours. I don't know who likes this collection the most, whether the children or the adults!
In 1999, in Herning, Denmark, Dorthe and her husband Erik founded Maileg.
It all started at L'ecole D'art de Marseille and Paris when Dorthe created a distinctive clay character of exaggerated proportions. The spunky personality and charm immediately won over the hearts of her entire class. This "pixie" quickly grew into a family of pixies, and Dorthe moved from clay to fabric.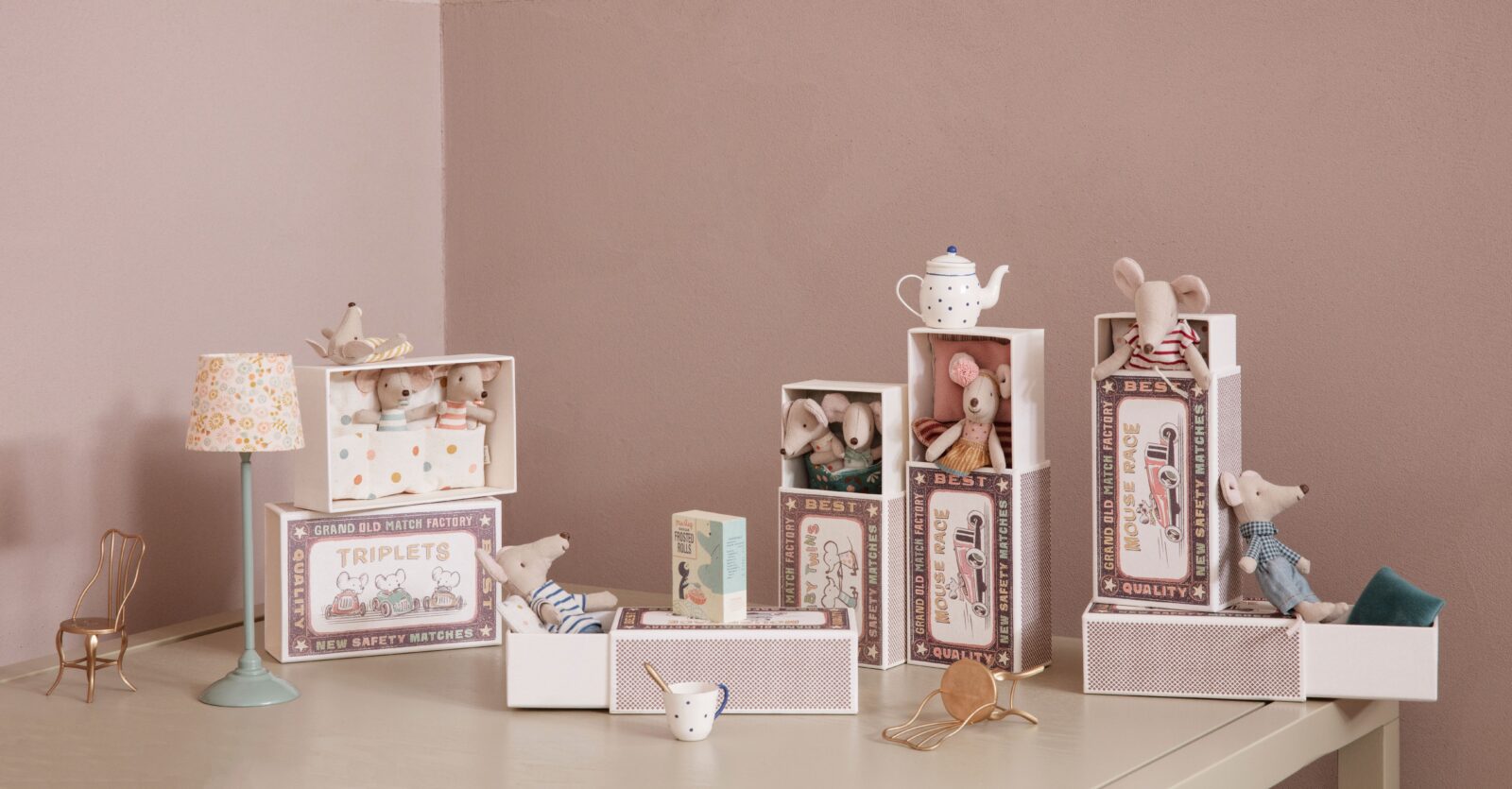 Maileg as a brand has grown, and it is present worldwide but has not lost its identity: "made with love, care and the highest quality standards, these are collectable toys to be shared, cherished, and handed down for generations" (Maileg). Surprisingly, in the Middle East, specifically in Dubai, these products were not available until very recently. Martin and Ella was one of the first online stores in Dubai to bring them to the region. Maileg was definitely one of the first brands we wanted to work with, and we had the confidence that it would be a success.
As some of these gorgeous toys are collectable, we spend some time informing about the characters, available furniture, sizes, etc. We have to match the character's size to the size of the furniture. Sizes and dimensions are usually described on the website. Some furniture items refer to the associated size type (MY, Micro, Mini or size 1 and 2, Medium or size 3, etc.).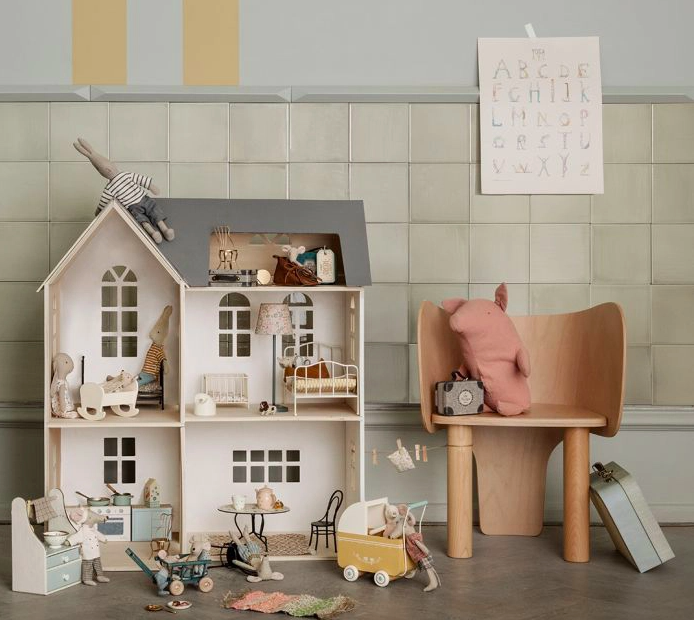 And, of course, you can't talk about Maileg without thinking about a Dollhouse.The Dollhouse may be the best toy a girl can own. Beyond the apparent purpose of exhibiting this whole set of beautiful products, a dollhouse is a space of emotion, freedom and fantasy. The Maileg Dollhouse is the icing on the cake. A simple design that is sure to thrill fans of modern and classical styles alike.